This Content Is ONLY for SUBSCRIBERS
Please subscribe to unlock this content. Enter your email to get access.
If you want to improve your knowledge of English clothing vocabulary, this lesson is intended to be of assistance to you. It provides you with illustrations as well as guides for pronouncing the words, so that you can improve both your understanding and your learning. In addition, the lesson will provide you with an opportunity to participate in an activity that will assist you in effectively memorizing the vocabulary.
Table of Contents
Clothes vocabulary list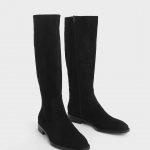 Clothes Vocabulary Exercise 1
Click on each picture to match the clothes with their vocabulary
Clothes Vocabulary Exercise 2